Sentier des douaniers - GR 34
The GR 34 is certainly the most famous of the coastal paths. From coves to cliffs, from seaside resorts to natural sites, from bays to estuaries, you are at the forefront of discovering the majesty and diversity of the Breton coastline.
Bretagne
Summary
trail name
Sentier des douaniers - GR 34
Association
Fédération française de randonnée pédestre
Checklist
Check these different things before going on trail !
Don't forget anything
Preparation for a trail can be messy. Downloading the track, applying for a permit, renting/buying specific gear, manage food resupply are all kind of tasks hikers must do before leaving. If you thing about something people shoudn't forget, here is the place.
Weather
Best weahter from March to November
Useful links
Share a link
You know another website, blog, social group or forum where they talk about this trail ? Share the link with us to help hikers finding quality information about this trail.
Photos
Share your pictures
Views from the trail are generally stunning, share your best shots with us!
Videos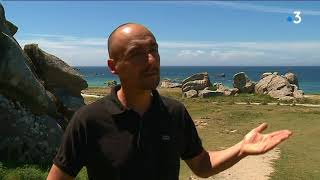 Frequently asked questions